Join our virtual childbirth classes and develop your own custom birth goals. With our expert insights to all things birth, we will help you, as a couple, to navigate your birth options and choices. Together we can help you to achieve the best possible outcome.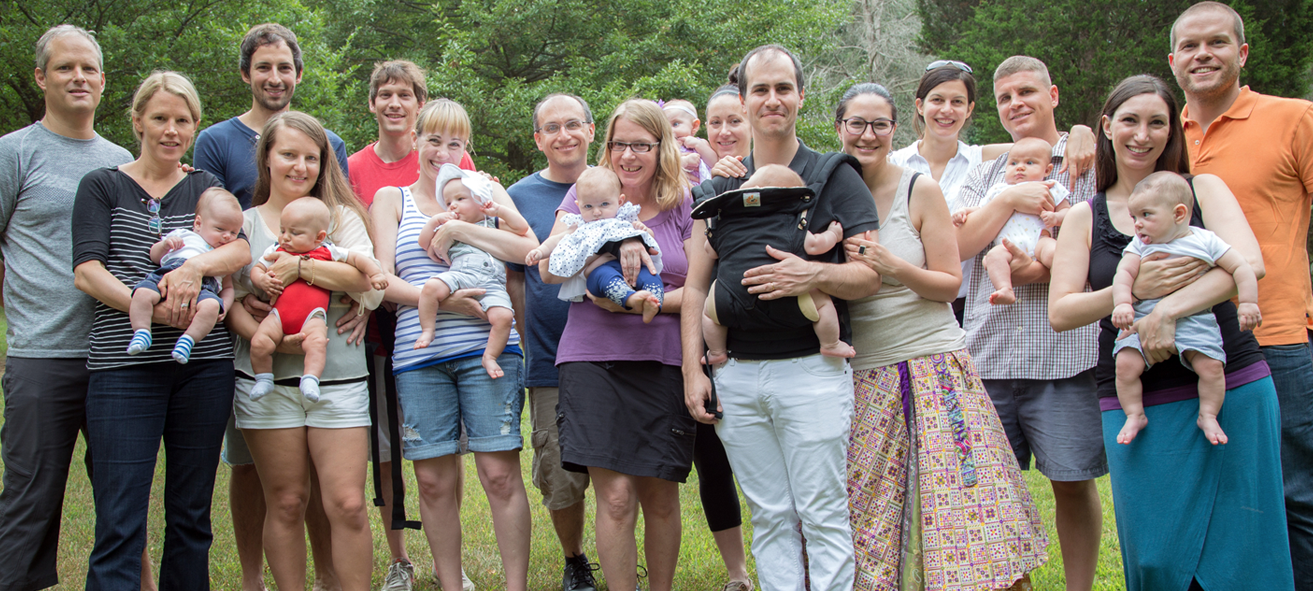 Virtual Childbirth Classes 

Our virtual childbirth classes are live, group classes over Zoom. 
Your instructor Ursula will guide you on an interactive fun class. Learn from your classmates and with Ursula as you explore everything you need from the comfort of your own home. Pick the class that is best for you below. 

Virtual Childbirth Classes 

Virtual Childbirth Classes
New Parents 6 Week Series (Sundays):
January 15 – February 26, 2023, from 7-9 pm EST Zoom
March 12 – April 30, 2023  (off for Easter) from 7-9 pm EST or 4-6 pm  GMT on Zoom
May 28 – July 9, 2023  (off for July 4th)  from 7-9 pm EST or 4-6 pm  GMT on Zoom
August 13 – September 30, 2023 (off for Labor Day) from 7-9 pm or 4-6 pm  GMT on Zoom
Invisible
Class Description
The classes occur WEEKLY with the last class being a placeholder for a make-up date if needed. Please note that classes are limited in size for individual attention.
How to coach the pregnant partner through birth: breathing, massage, comfort measures
Birth plans
Anatomy & physiology of birth
The stages of labor, signs of labor, when to call your provider
Variations in labor: planning for the unexpected
The pros and cons of medical intervention including a cesarean
The first 2 weeks postpartum: bonding, newborn needs, infant tests, infant care
Over 4 hours of hands-on relaxation & coping skills
A Board Certified Lactation Consultant teaches Breastfeeding 101
A postpartum Therapist discusses recovery, what to expect, and communication
Weekly practice as a couple in relaxation and visualization
In addition, 2 hours of comfort techniques and labor rehearsals are part of the course
These classes fill fast due to the limited size. Register today!
Cost
Investment is only $500 and includes all materials and guest speakers when available. Receipts for insurance or flex spending will be provided.
Private classes are available for an hourly fee.
Birthing Again ™ Refresher Class:
February 11, 2023: from 1-4 pm EST or 10-1 GMT on Zoom
May 13, 2023: from 1-4 pm EST or 10-1 GMT on Zoom
August 19, 2023: from 1-4 pm EST or 10-1 GMT on Zoom
October 21, 2023: from 1-4 pm EST or 10-1 GMT on Zoom
December 16, 2023: from 1-4 pm EST or 10-1 GMT on Zoom
Invisible
Class Description
This is a one-day class. Perfect for a refresher after a vaginal birth or a cesarean.
Creating a safe environment for birth
Stages of labor specific for the second or VBAC time
Pushing options
Emergency childbirth
Postpartum recovery
Sibling tips
Comfort techniques and a labor rehearsal
These classes fill fast due to the limited size. Register today!
Cost
Investment is only $150 and include all materials. Receipts for insurance or flex spending will be provided.
Private classes are available with an additional fee.
More Information About Our Childbirth Classes:
Why Take Childbirth Classes?
Parents have been birthing babies for thousands of years. In the past, parents lived in communities surrounded by family and friends. This community offered love, companionship, support and education. In today's world, families live relatively detached lives and perhaps even live distant from family and friends. Because of this, childbirth classes are now a necessity for parents to be and their partners. Childbirth classes are a gateway to a community of support and knowledge that parents need. BYD childbirth classes help you understand the birth process and make educated choices about what type of birth experience you desire. Today, the majority of parents birth in hospitals. However, birth center and home births are attracting more and more healthy and low-risk parents. Water births, VBACs, and alternative birth experiences are desired by some. Birth you Desire childbirth classes also help the birth team to navigate conversations with your provider once you know what you desire in your birth. Our goal is to help you have the birth that YOU desire.
How Childbirth Classes Prepare You for the Birth You Desire.
Birth You Desire childbirth classes:
Educate you on how to make healthy and low risk choices in pregnancy, labor and beyond.
Replace fear with knowledge and thus instilling confidence, by teaching comfort measures that will allow you to trust your body and relax in labor.
Support the coach in their role as an advocate so that they can more fully supporting you physically, psychologically and emotionally
Teach you and your partners how to make educated choices for procedures, understand variations in labor and how to be flexible in unexpected circumstances.
Demonstrate a variety of proven relaxation techniques, exercises for stamina, and labor rehearsals, and providing you the opportunity to practice them yourself.
Teach real life skills for maternal comfort in labor.
Birthing Again ™ Classes for Repeat Parents.
This is a one-day interactive refresher class customized for expecting parents who have already participated in childbirth class(es) in the past. In this class you will:
Explore the mind-body connection as related to birth
Address fears and concerns surrounding birth
Review the stages of labor specifically for second time parents
Learn how pushing can be very different for this experience
Review emergency childbirth techniques
Dust off your previous pain coping techniques and learn some new ones
Practice positions that promote comfort and labor progression
Take home tips on preparing big brother or sister for this special day
What Our Clients Are Saying:
Throughout my entire labor at the hospital the nurses kept commenting that we must have taken childbirth classes because we knew what we were doing and were handling things amazingly. I felt prepared going into labor which helped me to be able to relax through contractions. In fact, I had a couple of nurses who came in to help with the actual delivery double check the epidural pump because they couldn't believe that it was not in use. We cannot thank you enough for everything you taught us!
Although my labor was nearly twice as long as it was with our first, it felt much gentler and peaceful, and I felt very calm and in control throughout the entire experience. I was so glad that we spent time practicing laboring positions during the class. What I thought I was going to prefer during labor was actually very different from what I needed. I was able to utilized these positions more which definitely helped me prepare for a different scenario this around.
Get connected to our online community.