Constipation: What is it and how can physical therapy help?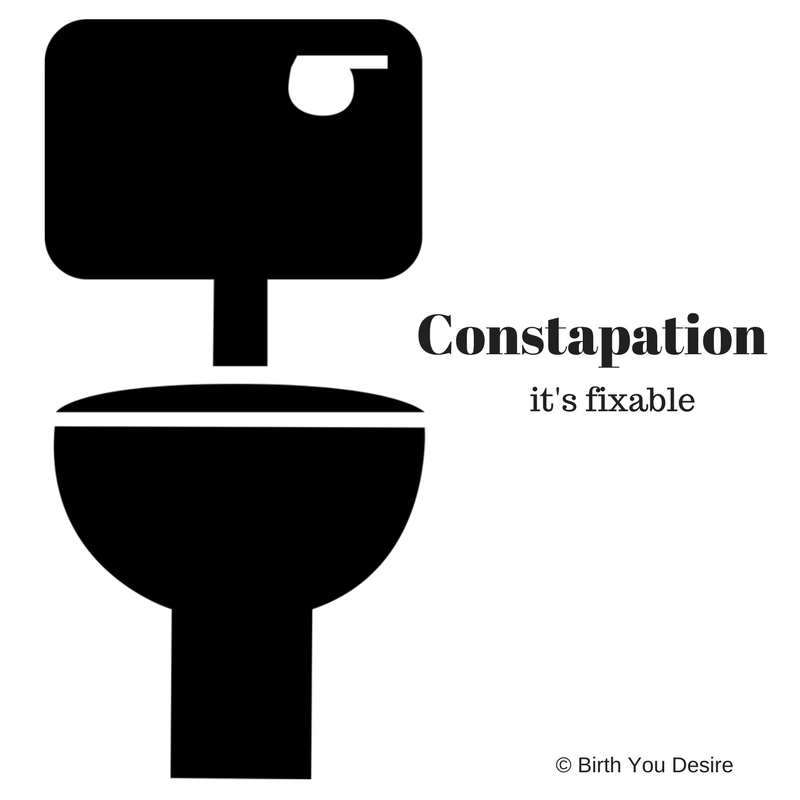 Constipation: What is it and how can physical therapy help? 
According to the National Digestive Diseases Information Clearinghouse, someone is constipated if they have a bowel movement less than 3 times a week. This leaves a large range for what is considered "normal" frequency of defecation, from going three times a day (after every meal) to three times a week.
All of us will likely experience constipation at one time or another in our lives. Constipation just means that our food has spent too long in our colon, so more water than usual has been absorbed from the stool leaving it dry and hard to pass. This can be a frustrating symptom, leading to abdominal bloating, gas, increased pressure on the pelvic floor and surrounding organs and back pain. The best treatment is to be aware of the contributing factors and make daily lifestyle changes as needed.
What can lead to constipation?: Factors that may lead to constipation:
An imbalance in soluble and insoluble fiber intake, or lack of fiber in your diet
Not drinking enough water
Not enough physical activity
Changes in routine (irregular meal intake, traveling, unusual stress)
Ignoring the urge to go to the bathroom
Overuse of laxatives
Pelvic floor muscle dysfunction (we'll come back to this later in the post)
Sometimes, constipation is a symptom associated with a specific condition such as from suffering a stroke, rectal prolapse, and irritable Bowel Syndrome or IBS. Constipation is common during pregnancy as the abdominal contents must shift and compress to accommodate a growing baby.
Physical therapy for Constipation
Help your pelvic floor muscles relax during defecation
When you go to the bathroom, your pelvic floor muscles should relax to "open the gates" and allow passage of stool and urine. Some people lose this normal coordination if they hold tension in their pelvic floor from life stress, or if they've had trauma to the pelvis, back, abdominals, or hips (childbirth and surgery). A pelvic floor physical therapist can help your body re-learn proper pelvic floor muscle coordination with biofeedback, manual therapy, and postural education.
Perform and teach you manual techniques to stimulate movement through your Intestines
In some cases, performing an abdominal massage can stimulate a bowel movement. Your physical therapist can teach you the massage sequence and appropriate amount of pressure. He/she can also perform visceral manipulation, techniques to restore normal movement in your abdominal organs.
Help you become more physically active
Your physical therapist can prescribe exercises to improve your flexibility and strength so that you can be physically active in the community without pain. Establishing a daily exercise routine is an important step in reducing constipation.
Photo: http://static.businessinsider.com/image/550b24a46da8115622cd5ecd/image.jpg
Written by: Claire Agrawal, PT
Edited by: Miriam Graham, PT
Originally posted at http://restoremotion.com/category/pelvic-health/
Click here to visit an  Amazon list crafted by our students and clients for parents approved books and props for pregnancy through infancy.