5 Health Checks
Becoming a mom is one of the most wonderful things in the world. But, it's also a time when you need to take care of yourself more than ever. There are many health checks all new moms should do to ensure they are staying healthy and taking care of their baby. This blog post will go over five of the most essential health checks that every new mom should perform. Keep reading for more information!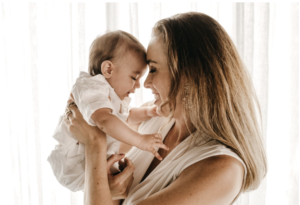 Photo by Jonathan Borba on Unsplash
Vaccinations 
Make sure you are up-to-date on all of your vaccinations. This is especially important if you are pregnant, as some of the vaccines can be passed on to your baby.
Dental Check-Up
It is vital to make sure that your teeth and gums are healthy during pregnancy, as there is an increased risk of gum disease. Pregnancy can also lead to changes in your mouth, such as swelling and bleeding gums. So it's important to get a dental check-up even if you have never had any problems with your teeth before. If you do have any dental problems, they will need to be treated before you give birth. This is because some treatments can't be done during pregnancy but may require treatment. Avoid putting off this check-up due to more important things that you need to do for yourself and for your baby. With a bit of research, you will find an affordable dentist in your area.
Eye Exam
You should have an eye exam before and during pregnancy, especially if you have a family history of eye problems. Some common eye problems that can occur during pregnancy include changes in the shape of the cornea (the clear part of your eye), cataracts, and glaucoma. If you do develop a problem with your vision during pregnancy, it is essential to get treatment as soon as possible. Some pregnant women find that they need glasses for the first time while being pregnant. This is because the hormones in your body can cause the muscles around your eyes to relax, leading to blurred vision. However, if you do need glasses, don't worry – you won't have to wear them forever! Most women only need to wear glasses during their pregnancy and for a short time after they have given birth.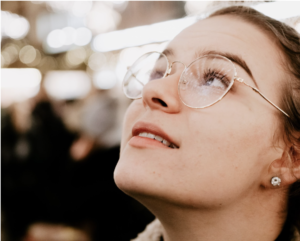 Photo by Flemming Fuchs on Unsplash
Your Weight
Pregnancy can cause weight changes. Most people gain 25-35 pounds in pregnancy. If you're not happy with the number on the scale, talk to your doctor about how you can lose the baby weight safely and healthily. Also, make sure to eat a balanced diet and get plenty of exercise.
Blood Pressure Check
It is important to have your blood pressure checked regularly during pregnancy, as high blood pressure can lead to several health problems for both you and your baby. Some common symptoms of high blood pressure include headaches, blurred vision, and nausea. If you do have high blood pressure, don't worry – it can be treated successfully. However, it is important to get treatment as soon as possible, as high blood pressure can cause serious problems for both you and your baby.
This is a partnered post.