Are you expecting? Birth You Desire offers doula services and online birthing classes (and more!). Connect with us today to find out more! 240-249-2488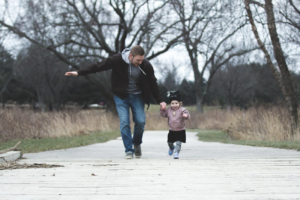 Source: Pexels
From Toddler to Teenager – a Parenting Guide
Finding out you're going to be a parent can be a moment of joy, but if you feel nervous about taking on this massive responsibility, that's normal, too! Parenting can bring up all sorts of complicated emotions, and you may have a long list of questions about child development: toddler to teenager.
As your child grows up, their needs and wants will change drastically – which means the challenges of parenting can change, too. But with these resources from Birth You Desire, you'll be prepared to support them along the way.
Do you need extra help at home? Our postpartum doulas can help you with bonding, feeding, light housekeeping, and SLEEP!  
Bonding With Your Baby
Your first days with your new baby can be overwhelming, but settling into a routine makes life easier.
Raising a Happy Toddler
Your toddler is becoming more self-aware and mobile, and as a parent, it's up to you to keep him or her safe and healthy!  
Supporting Young Children
As your child enters elementary school, you can support them in their quest to find out their own passions.
Guiding Your Teenager
Your teenager is getting ready to leave the nest, but even with their newfound independence, they need your guidance.
Remember to Look After Yourself
Raising kids will take a lot of your time and energy, which is why you need to set aside time for yourself whenever you can. This could involve anything from finding ways to relax or going back to school to further your career and education.
Throughout your child's life, they will need to depend on you for different forms of support. Sometimes, you'll feel uncertain about what to do, and that's okay. When it comes to parenthood, you won't be perfect, but these guides will help you become the best parent you can be!