7 Money-Saving Hacks to Help You Get Ready for Pregnancy and Baby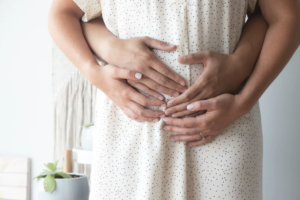 Are you stressing about the costs of planning for your new baby? Pregnancy can be stressful enough without worrying about savings. So use these tips to ease your worries and get your home and life ready to welcome your new bundle of joy.
Meal Kits Can Save New Parents Stress, Time and Money
Want to eat healthy during your pregnancy (and after)but short on time and energy? Then you may want to look into a meal kit service. With these services, you get all of the ingredients for healthy, nutritious meals in one box on your doorstep each week. Because all the ingredients are carefully measured you also won't be wasting as much food in the months ahead, which can help out the environment as well as your budget.
Creating a Safe Home Doesn't Have to Create Extra Costs
Thankfully, baby-proofing is one pregnancy prep project that never has to cost a lot of money or time. You can pick up cabinet latches, safety straps, and various covers from online or local retailers, and most are under $10. Some free steps you can take to secure your home also include moving cleaning supplies and small items to higher locations and getting rid of tablecloths on all dining surfaces.
Look at this year's best baby-proofing items.
Breastfeeding is Good for Babies and Tight Budgets
Want a natural, safe way to save on baby supplies? Opt for breastfeeding for as long as you feel comfortable. By breastfeeding, you will be providing your baby with the right amount of nutrients for growth and development, but can also cross expensive formula off of your shopping list. The only major expense that comes with breastfeeding tends to be a pump, but you may even be able to have those costs covered by health insurance.
Stocking Up on Supplies Doesn't Mean Sacrificing Savings
Luckily, there are tons of ways for new parents to score baby gear for free. If a friend or family member has recently had a baby, she may be willing to give you maternity clothes or even baby toys, or you can use a registry if someone is throwing you a shower. For showers, you can also ask attendees to bring a pack of diapers, though you should check for additional online diaper discounts to keep on saving on this essential. Birth You Desire also offers coupons for many of their clients from Simple Wishes bras to Cord Blood Registry. Ask your doula for details.
Self-Care Can Be Crucial, and Free, for Brand-New Parents
Pregnancy and parenthood can both be taxing on your body and mind. You need self-care to relieve added stress, and basic self-care can be absolutely free for new moms. Start taking a few moments each day to write in a journal or take some relaxing walks with your little one. Those simple routines can make such a difference when you are feeling down or stressed by your new responsibilities.
Creating a Budget for New Baby Doesn't Have to Be Hard
Last but certainly not least, if you really want to be financially prepared for pregnancy, you have to get used to living on a budget. Creating a budget is crucial for all new parents. You should think about how to cover the costs of prenatal checkups and start to put away money for your child's future. The tips above can certainly help with your new budget, but going the extra mile can help keep your family afloat as new expenses begin to add up.
Having a baby can be expensive, but it doesn't have to wipe out your savings. You just need to start planning for pregnancy costs as soon as possible and have some handy tricks up your sleeve to keep those expenses as low as possible. That way you can focus on all of the other new responsibilities that come with parenthood.
Guest article by Emily Graham, Updated by Ursula Sabia Sukinik
Mighty Moms I [email protected]
Photo Credit: Unsplash