Packing Your Baby Bag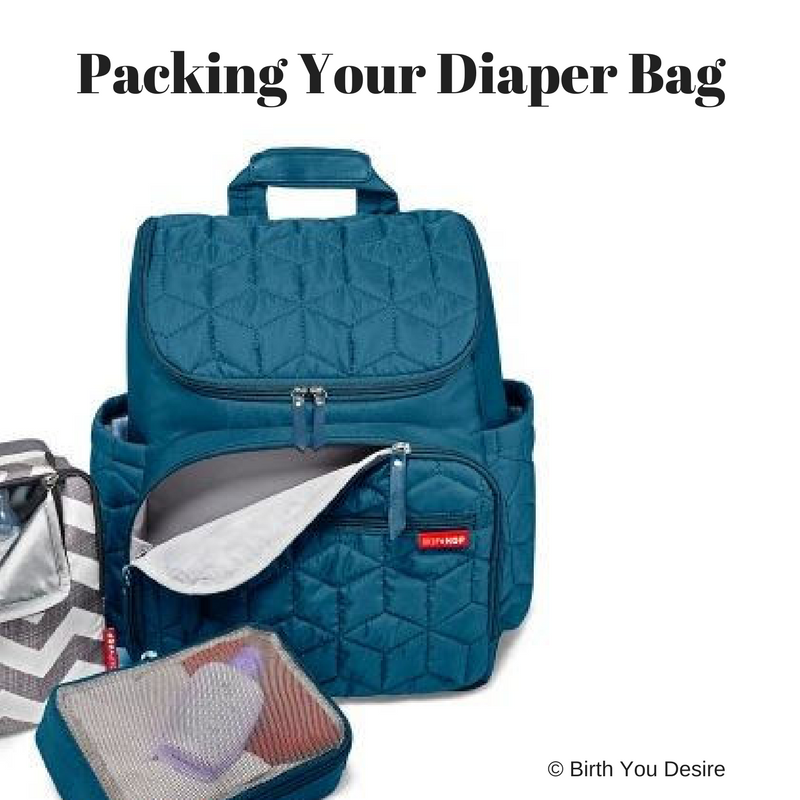 Packing Your Baby Bag
Packing your baby bag does not have to be complicated, stressful, or expensive. Here is a practical packing list for a baby bag.
Types of bags
You don't need to have a bag that looks like a diaper bag. Backpacks, bike messenger bags, or even an oversized bag will all work as a baby bag.  Some couples choose to have their own bags and others share a unisex bag.  Ultimately choose one that is comfortable on your body, is easy to access for gear, and you would like to carry every day.  I would even encourage you to consider using it after the diaper stage.
Compartments and accessories 
When choosing your bag there are a few options that you might want to consider:
A spot for a carabiner clip for various items
A place big enough to clip the bag onto your stroller or under you stroller
A place for water to teacup
Room for your cell and wallet to avoid bringing a second bag
An area or a compartment for a foldable diaper changing pad
Items to pack
Changing pad
6 diapers
Wipes in a ziplock bag
A travel-size ointment if needed
Snacks
Zip locks, dog poop bags,  or reusable bag for dirty diapers
Extra empty large zip locks for clothing accidents
Extra set of clothiers for baby
Extra T-shirt for the parent/caregiver
Burp cloth or bib
Sample sized ointment
Hand sanitizer
Grasping toys for distraction
Bonus
Consider having a second packed bag in your car at all times for the extras you don't want to carry everywhere.  Some suggestions would include another outfit and blanket for baby, a clean shirt for the parents, and extra diapers and wipes.
Every parent should consider carrying baby cornstarch powder with them.  It is wonderful to remove sand or bark chips off the baby's delicate skin. Simply dust the area with powder and then they brush off without tears.
And last but not least, store your wipes in a ziplock bag even if they come in a cute carrying case.  In the heat, your wipes with dry out and be useless unless you store them in a ziplock.  In fact, you can now buy the bonus sized wipes and simply carry them in a ziplock and lighten your baby bag load.
Click here to visit an  Amazon list crafted by our students and clients for parents approved books and props for pregnancy through infancy.