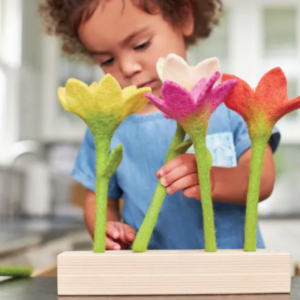 I am a huge NEW fan of Lovevery's Play Kits. The Instagram-worthy subscription delivers a curated mix of Montessori-based toys that not only surprise and delight but they're also so impeccably timed to your baby's age and stage.  They help you the parent or grandparent in the right direction at the right time so you're properly equipped to help your child learn and grow. This makes it so easy for you to pick the best possible fun and educational toys for your little one.  which can be a  gift, for new parents who can feel like they're winging it a lot of the time. Lovevery has expanded its toy subscriptions to include 24 to 36 months. In other words, you can now access another year's worth of their pre-selected toys. We put the new kits to the test to see how they compare.The ultimate selling point for Lovevery continues to be the high-quality range of toys and learning opportunities they manage to pack into a single box. No, $36 a month (or $120 for three months' worth of toddler play) isn't cheap but it is so worth it!  Each shipment ups the ante: Like the 25-26-27-month-old box that includes a sustainable play sink amongst numerous other toys. Compared to other kits on Amazon to the tune of $40.

Beyond the play aspect, the style and materials are superior. Yes, the range of toys to play with is the #1 selling point. At the two-year-old level, this includes a felt flower bouquet that they can plant, pick, and assemble into a bouquet on repeat. Or there's the pail-based scale designed for teaching them the art of balance, measurement, and calibration stimulating their STEM skills. Most useful to parents are the instructional play guides that accompany each kit.

Yes, It's true that I could research all of this and curate a similar mix of toys myself. But as a parent, I remember being tired and time-starved.  My client Kimberly told me, that she has an audible exhale of relief that occurs every time one of these play kits arrives at her front door.

I can't wait until I see what they develop next!