It's exciting to have a baby on the way and it can be a great journey in the lead-up, shopping and buying everything and anything baby-related.
With that being said, though, it's useful to know what you need and what could be avoided in that initial period. While some may want to be prepared ahead of time, others are ok with taking it easy. Here are some tips for shopping ahead of your baby's arrival.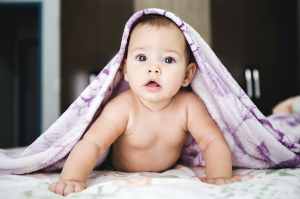 Buy the basic health supplies
First and foremost, some basic health supplies are a must. These will come in handy when it comes to keeping the baby happy and healthy. Consider an infant thermometer for example and nail clippers to help keep those baby nails from scratching themselves.
A few bottles and a can of formula might be worthwhile, just in case you have trouble breastfeeding or choose not to. Everyone has their own right to their own decisions after all!
You can never have too many nappies and wet wipes
It's important to stock up on diapers and wet wipes. These are two essentials that are a must-have when it comes to the baby's daily routine. You can never have enough of these, so make sure to stock up on them where you can.
Be careful not to order too many diapers too early. Your baby may be bigger or smaller than you expected and they grow so fast!  Purchasing new or used reusable cloth diapers might be worthwhile for sustainably-conscious mums-to-be. Neighborhood list serves and online marketplaces are a great way to get hand-me-downs and barely used items. 
Newborn clothing
When it comes to baby clothes, focus on size 3-6 months. Some babies will be the newborn size and some may skip that size and start from a bigger sizing altogether. 
Having a selection of clothing available, it's going to offer some versatility and flexibility in dressing the baby in those initial few days or weeks, as they grow so quickly.
No need to buy the crib for a little while
The crib is something that you don't really need to buy straight away. For the first few months, the baby is likely going to be in the Moses basket or bedside option until it's ready and big enough to go into the full-sized crib.
It's great to shop and be prepared beforehand, it's not entirely necessary to buy it straight away.
Buy plenty of muslin cloths
Be sure to shop and buy plenty of muslin cloths or burp cloths. These are helpful for quickly wiping up spit-up and keeping you and your baby's clothing dry for the most part. Having at least a dozen or so is a must! Trust it, you'll need them.
Shopping ahead for the baby's arrival is something to do plenty of as the due date gets closer. Use these tips to get the relevant bits needed in time for the baby's arrival.
This is a partnership post.