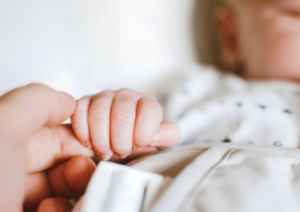 5 Great Apps For New Parents
Expecting a baby is an exciting time, and there are lots to prepare. Whether you need parenting tips or want to track your baby's development, these apps can help.
1 . Glow Baby 
Glow Baby is the perfect application to help you monitor the milestones of your baby. The app includes lots of parenting resources and informative advice. Using Glow Baby you can track your child's pumping sessions, feeds, and naps. There's a timer tool to help you track your baby's sleep. You can also log your diaper changes and feeding. The app gives progress notifications, personalized summaries, and growing charts. Further features of the app include:
Chat to other parents in the Glow Baby community.

Upload your favorite baby pictures.

Make notes about your baby's milestones.
Tracking your baby's milestones can help you to monitor their development. Milestones can also help us to understand if our child needs extra support. For instance, if your child has problems with their speech, you'll want to find the best speech therapist. By tracking milestones, you'll have plenty of useful info to pass on to the healthcare professionals.
Baby Sparks 
Baby Sparks was created by child development experts, the app offers a development program that you can adapt to the needs of your baby. Here you'll find over a thousand different milestone activities to explore. There's an activity program including sensory skills, motor skills, and social skills. The app also includes cognitive development and language features. Every activity includes videos, and simple-to-follow instructions. You can search for each different collection using milestones, categories, or places. Looking for some parenting advice? Baby Sparks has plenty of great articles. Want to know what's the best pregnancy snack? Need tips on getting your baby to sleep? Here you'll find all this info and more.
MyMedela
MyMedela is a great app for breastfeeding, created by one of the leading breast pump manufacturers. Using the app you can access pumping advice, set breastfeeding goals, and monitor your activities. With the MyMedela app, you can also monitor your child's weight, sleep, diapers, and height. You can use the app to connect to the Sonata breast pump. 
Meditopia 
Being a parent can be stressful, and meditation is a great way to unwind.
Meditopia is one of the best apps for meditation. Here you'll find a huge library of different mediation themes. A few of the themes available include meditations on anxiety, relationships, and parenthood. With the help of the app, you can learn how to relax and ease stress. Many studies have proven that mediation is a great way to improve mental health.
The Night Feed App
The Night Feed App is a great place to read articles, chat with other mums, and exchange tips. You can use the feed tracker to monitor breast and bottle feeds. The app also includes white noise sounds to help your baby get back to sleep. Night feeds can be a challenge, but with these tips and support, the experience becomes a whole lot easier.