7 Sex Positions for Pregnancy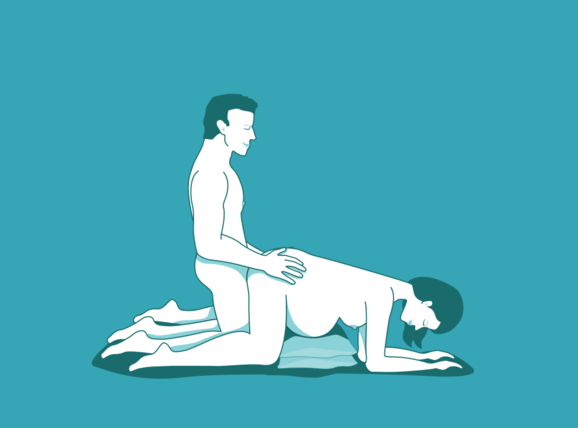 7 Sex positions for pregnancy
Sex in pregnancy is a hot topic. I frequently get emails or questions from clients for comfortable positions.  So instead of reinventing the wheel, I am sharing the best source I know, with pictures.  I hope you enjoy these 7 sex positions for pregnancy.  Thanks to BabyCenter.co for posting such great content!
 

#5 Scissors

Suitable for: First trimester and second trimester.

What it's good for: Lying face-to-face can feel really intimate and loving. You can kiss, cuddle, and maintain eye contact while you're having sex.

What to be careful of: Not much, since penetration tends to be quite shallow in this position. You may find it more comfortable to pop a cushion under your bump to help support it during sex.

 

#6 Sidesaddle

Suitable for: First and second and possibly third trimesters depending on how comfortable you find it.

What it's good for: Your partner does all the work in this position, so you can lie back and relax, while his hands are free to stimulate your breasts and clitoris.

What to be careful of: You might find penetration quite shallow in this position. In the third trimester, you may feel a bit dizzy if you lie on your back for too long. If this happens, use pillows to prop yourself up at a slight angle and make sure you are tilted to the left.

 

#7 Modified missionary

Suitable for: First, second, and possibly third trimester if you don't get too dizzy from lying on your back.

What it's good for: You can wrap your legs around your partner's waist, drawing him in and setting the pace of his thrusts. Your partner's hands are also free to caress your breasts and stimulate your clitoris.

What to be careful of: If you start to feel dizzy, put a couple of pillows or cushions behind your upper back and head to prop yourself up slightly.

 
Shared from babycenter.co 
Click here to visit an  Amazon list crafted by our students and clients for parents approved books and props for pregnancy through infancy.