You should always try to make the most of life. It's a wonderful adventure, after all, and if you have a mindset that says you're going to enjoy every moment to the fullest, then you'll be in a strong position to look back with no regrets. If you're pregnant, congratulations. This will be a memorable, awesome time anyway. Here are 5 steps to enjoy your pregnancy. They may make your pregnancy experience positive from beginning to end.
5 Steps For Enjoying Your Pregnancy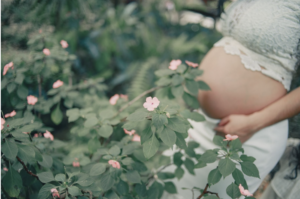 Embrace Downtime
First thing's first: embrace the position you find yourself in! There really aren't that many opportunities in life when we get to curl up on the couch with a movie whenever we feel like it or when we can ask other people to do things for us. Of yoru body will thank you for moving and changing positions. So when you are done with the show do some exercises or go for a walk. 
Treat Yourself
Your body will go through a lot from the beginning of the pregnancy to the end. So it's recommended that you look after it as best that you can. This is a great opportunity to treat yourself. How does a day at the spa sound? There's something pretty special about soaking in a special tub and then getting a pregnancy massage. You'll return home feeling like you've been to heaven and back. There are other ways to treat yourself, too. In fact, don't just take our word for it — you're the pregnant one; do what you like!
Stretch It Out
It's a good idea to look at building a little bit of movement into your pregnancy. For one thing, it'll help to keep you broadly healthy. And second of all, it can do wonders for your mental wellbeing. There's nothing like an endorphin rush to make you really appreciate the position that you're in! If you're looking to relax try a pregnancy massage. For something gentle but satisfying, consider pregnancy yoga. That can really help to open your body and make you feel great. There are also some gentle aerobic exercises that you can do, too. 
Date Nights
Is there anything better than a date night? Yep, going on a date night when you're pregnant. You don't have many opportunities in life to get dressed up and show off your bump — not to mention your glowing skin — out on the town. It's also a nice chance to discuss everything that you've been through with your partner already and all the adventure that awaits you in the future. 
Connecting With Others 
Finally, look at connecting with other people. Happiness is always nicer when it's shared with others! So look at getting together with friends, family, and other pregnant people as much as possible. You'll find that it really enhances the experience.
Note: This is a partnership post.