I Fed My Baby Another Woman's Breastmilk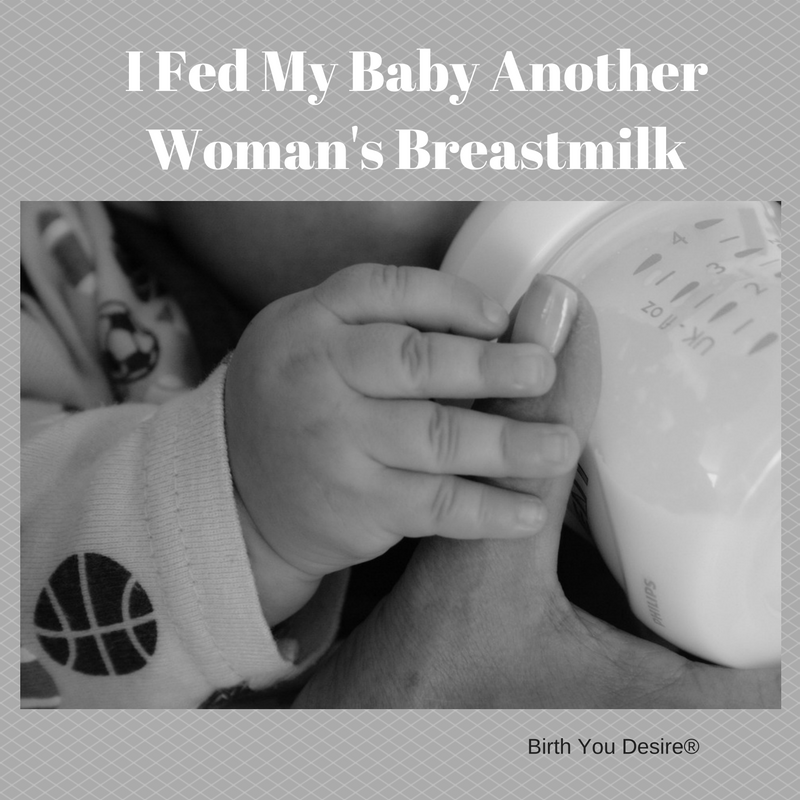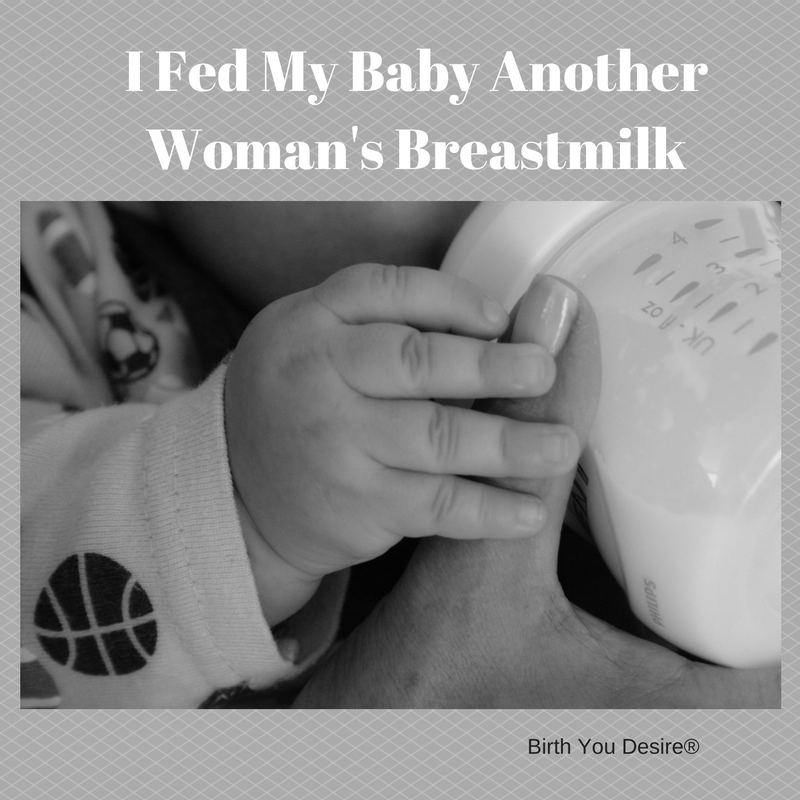 I Fed My Baby Another Woman's Breastmilk
Have you ever wondered how and why a mother would choose to feed her baby another woman's milk? And just who was the other woman?  Olivia and Stacy share their story with me and you, our readers.  I hope this inspires others of you to help other women and their children in those early critical months.
Olivia Ellis:
Because of breast reduction surgery, I was unsure if I would be able to exclusively breastfeed. My husband and I were hopeful that our son would be able to receive all the benefits of breastmilk even if he couldn't breastfeed from me. My doula, Ursula, suggested I collect frozen breastmilk to have on-hand in case my milk did not come in. Luckily, she had been recently contacted by one of her previous clients who had a surplus amount of breastmilk stored in her deep freezer and wanted to share it with another mom.
Stacy Swayze:
About three months after I gave birth to my son Jack, I contacted my doula asking if she knew anyone who may need milk, she reached out to Ursula who subsequently connected Olivia.
As I originally understood the situation, a soon to be a new mother who was also a client of hers was going to need milk for her new little baby boy. Despite the difficulties, it was crucially important to her that he has the chance to benefit from breast milk, if not by her, then by any source that would allow him to receive those benefits.
Having developed an understanding of how much of a benefit breast milk truly is for infant health, I wanted to do whatever I could to assist.  I didn't even need to think about whether to say yes. As I was having no problem with my own supply, I had already been planning on donating the steadily building excess to a milk bank. When I had the chance to instead help a little boy whose needs I learned of first hand, there was really no question that it was the right thing to do. The fact that I was able to make a true, meaningful connection to through this process made the decision to donate that much more important to me. I learned that the little boy's name was Hugo, and I was glad to learn that he took well to the milk I provided to Olivia.
Olivia Ellis:
Stacy was a blessing to me and my unborn child.  She emptied out her deep freezer into our freezer bags and I now had 300 ounces, just in case!
I did everything I could to increase my milk supply before and immediately after giving birth, but by the third day, it was clear my son wasn't getting enough milk from my breast so we began feeding him Stacy's milk with bottles and a supplemental nursing system. It was a relief and success.
Stacy was further able to supply us with more milk and enthusiastically agreed to pump for Hugh for a year! We bought a deep freezer and began making trips to Stacy's house to pick up a month's supply at a time.
Stacy Swayze:
When I returned to work, I pumped every 2.5-3 hours to be able to produce enough milk for my own son, and for Hugo. Over the course of the next year or so, I had the joy of offering roughly 5000-6000 fluid oz. (I stopped keeping track after 6 months where the tally was almost 3000 oz.) to help baby Hugo get the best start in life and it gave me the personal satisfaction that I could help him.
Olivia Ellis:
It would often make people uneasy when I told them we were giving my son donated breastmilk, but I could not have been prouder to explain what a cherished gift it was to receive the best source of nutrition for our child. Stacy allowed us to give him this important resource to boost his immune system and overall health. I will forever be grateful to her for her magnanimity. Our final pick up was very emotional for both of us as she too felt moved and proud for helping raise another child.
Two years later
Olivia Ellis:
With my second child, we wanted to collect as much breastmilk as possible close to my due date to be prepared- and to even have some with us in the hospital. Ursula helped us by sending out an email out to her network with a request for milk. And yet again, a couple of mothers with milk to donate replied. Even though I never found one mother who had a continual excess supply, we were able to collect enough from a handful of mothers to feed my daughter for a year! Both children are in the 98th and 99th percentile for height and weight and are healthy as horses and smart as whips due to that milk and those women!
It truly took a village to raise my children. My family is grateful for the village and the gifts those women gave us.
Note: Metropolitan Breastfeeding is now a Washington DC metro area depot for the NY Milk Bank. Here is information on four easy steps to becoming a milk donor.
Click here to visit an  Amazon list crafted by our students and clients for parents approved books and props for pregnancy through infancy.