For many women planning on getting pregnant, getting the mind and body ready for the nine-month journey is a good thing. When your physical and mental well-being is in harmony, you may increase your chances of a better experience conceiving. Most people get the physical aspect right but are unsure how to take care of their mindset while planning a pregnancy. Here are tips on doing that.
Building your a mindset in pregnancy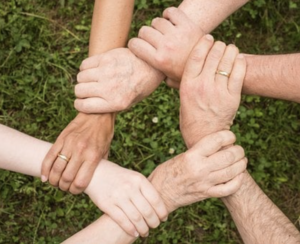 These support systems are not necessarily restricted to pregnant women alone. If you are on the path to conceiving and are interested in knowing more about the experience, a support network will be ideal. They provide the timely help women need as they plan to embark on the motherhood journey. Groups make it a point to include peer support and share individual ideas about pregnancy, the ups, downs, and everything else.
Joining such groups is good for your mindset because it mentally prepares you for the period ahead. It also provides timely social cushioning for your emotions as you plan to conceive. Indeed, these networks are active all across the US. Therefore, you may not experience difficulty in finding one. Perhaps, there may be some indecisiveness about which one to join. As a tip, choose those with meeting places close to home or your workplace. That would make it easier to be active in the group and take full advantage of the mindset preparation.
Attend to mental health issues before conception
According to the World Health Organization, women with pre-existing mental health issues must seek treatment before pregnancy. The global health body suggests that this improves the rate of perinatal outcomes. Getting appropriate mental help from experienced teams. The ultimate aim is to have a healthy pregnancy that influences the overall experience.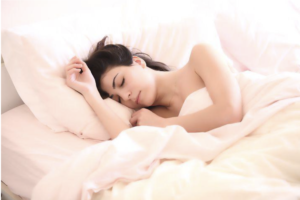 Get enough rest and sleep
Sleep is vital for your mental health, especially when you're planning to get pregnant. Regular good sleep helps reduce cortisol levels and puts you in a better frame of mind. If left unchecked, the stress hormone cortisol can influence your menstrual cycles and ultimately impact your plans to conceive within a set period. Healthy sleep habits involve going to bed at a good hour that allows you to have at least eight hours of uninterrupted snooze. 
While this may be challenging to adhere to regularly, the objective is to get ample hours of sleep to improve body and mind equilibrium. A report by The American Society for Reproductive Medicine made some interesting discoveries about quality sleep and its connection to fertility. It indicated that women of child-bearing age who often had low-quality sleep had increased brain chemical imbalances. Subsequently, this had an impact on their chances of quicker conception. Indeed, it boils down to the fact that consistently sleeping well plays a significant role in your mental well-being and, to some extent, your chances of conception.
Do your research on alternatives to pregnancy
If you're on the path to conception and have a mental block, consider researching options such as adoption or foster care. This will help you to make an informed decision about possible alternatives if getting pregnant doesn't work out. For instance, what is foster care? Foster care is a system of caring for children who do not have parents that can look after them. Foster care aims to provide a safe, nurturing home for children until they can return home or find a permanent adoptive family. Knowing when and how to explore such alternatives will help ease off some of the anxiety you may feel about pregnancy and give you more control over your thoughts.
This is a partnership post.